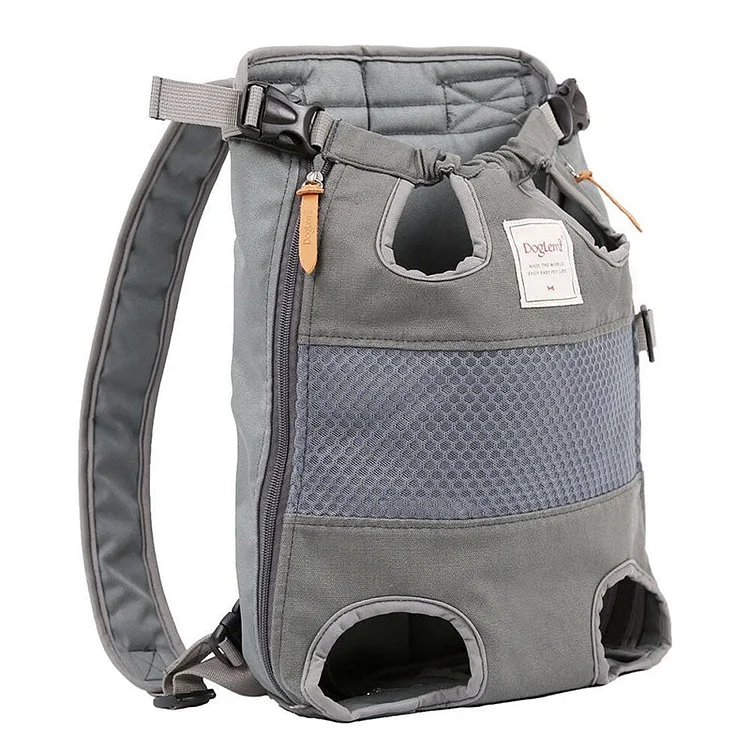 This Dog Carrier Front Pack allows pet owners to carry their pets conveniently
It has holes in front of the bag for the pet's legs so they can sit comfortably inside it
Made of breathable fabric which is comfortable for the pets and it is washable too
The buckles are adjustable for a snug fit and it has double zippers for safety

Material: 

Oxford Cloth, Nylon Cloth

Size: 25 x 40 x 21 x 11 cm
Supported Weight: 12kg

Take your pet for sunshine outside and use this Dog Carrier Front Pack for your convenience! It can support up to twelve kilograms of weight! This bag allows you to carry your pet with you wherever you go. It has leg holes in front so your pet can sit comfortably inside it. Also, it has double zippers so you can take out your dog from it safely and hassle-free.