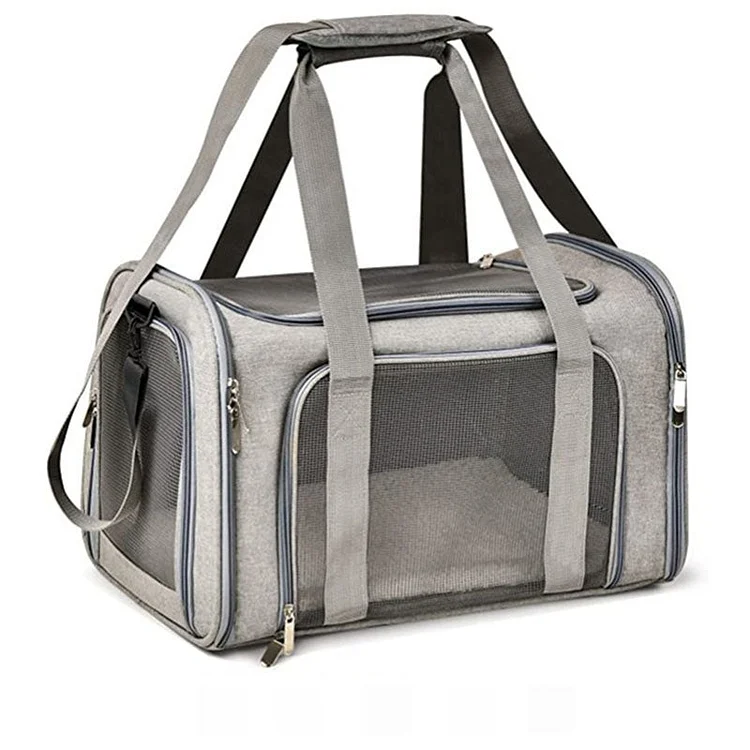 A washable pet carrier with anti-scratch breathable mesh sides, self-lock zippers, and a cozy fleece mat
It has a sturdy metal hook on its detachable padded shoulder strap, side pocket, and a safety inner leash
It can help you transport your pet with safety and prevent your pet from scratching the car seat
Material: Reinforced Polyester
This Portable Pet Carrier is a reliable travel bag that can help you transfer your pet securely. Aside from that, it is very breathable since this carrier has mesh sides. This bag also has a removable shoulder strap which is very convenient to use. You can attach the strap whenever you are holding other items so you can still carry your pet around.