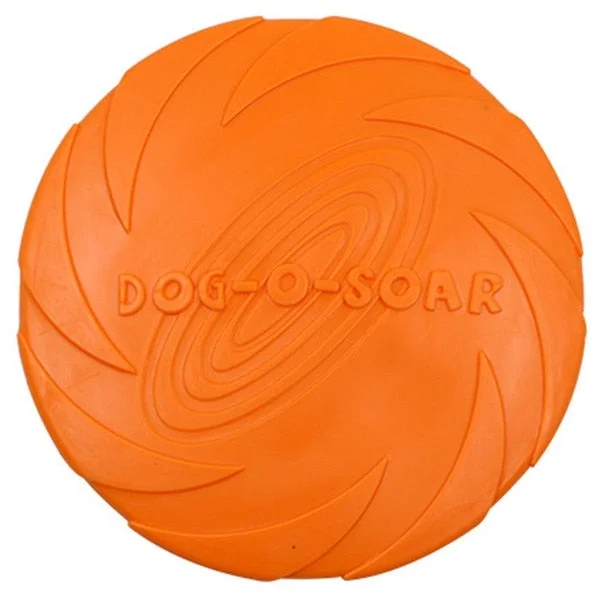 This Rubber Dog Frisbee is a fun training toy to use when teaching your pet how to play fetch
It encourages a fun activity for both you and your pet to spend time together while exercising at the same time
Made of non-toxic rubber so it is non-slip and easier to grip plus this makes it easy to clean thanks to its waterproof properties
Unlike plastic, this disc doesn't break into sharp shards easily which can potentially hurt your pet
Material: Rubber
Diameter Variants: 15cm, 18cm, 22cm
Package Contents:

Incorporate fun with your pet's exercise using this Rubber Dog Frisbee! It is a must-have toy for training your dogs how to play fetch! The good thing about this disc is that it is of non-toxic rubber material. This makes it flexible so it won't break easily and hurt your dog with its sharp edges. Because rubber is non-slip and waterproof, it is easier to grip plus cleaning it is easy. You can choose the perfect one for you by selecting the color and disc size you want.